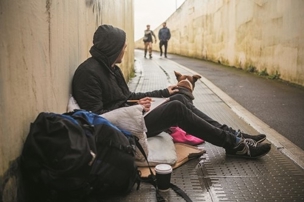 If you suspect people are having to sleep rough in Sefton, you can help us by contacting Sefton Council's commissioned Rough Sleeper Outreach Team, Light for Life on 01704 501256 or 07918 746042.
People can also email the Light for Life team at shc@lightforlifesefton.org.uk.
If you are rough sleeping the Housing Options Team can support you to help you to find somewhere to stay.  You must contact the team during office hours so that arrangements can be made.  If you are rough sleeping and the Housing Options Service is closed, please contact 0151 934 3555 to let the Council know where you will be sleeping so that support can be provided.
Veterans in Sefton is a Charitable Incorporated Organisation that helps veterans who are homeless or living in unsuitable housing. Based at The Brunswick Youth and Community Centre in Bootle, Veterans in Sefton can be contacted on 0151 933 0800 or 07591 825204 out-of-hours.
Alternatively you can use the StreetLink website to report your concerns about someone you have seen sleeping rough in your local area. This will alert the appropriate authority or outreach service where you have seen the person, to help them find the individual and connect them to support.