We have almost 100 new courses starting in 2022! Take a look at our course list and enrol today!
If you are looking to learn something new and develop your skills you can find a course to suit you, enrol and get started with Sefton Community Learning Service.
Sefton Community Learning Service is committed to inclusion and equal opportunities of learning for all adults regardless of their sexuality, race or ability.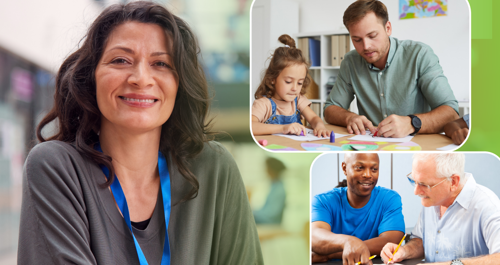 We are currently developing a wide range of online and blended learning courses to enable all of our courses to be fully inclusive for the whole community!
Follow the Sefton Community Learning Service on Facebook and Twitter by selecting from the 'Related links' section on the right to keep updated on all new courses!
If you're eligible for the vaccine, book your appointment and join the millions of others who are helping to protect themselves and others.
This is the best action we can take in the fight against COVID-19.
Call 119 or book online at: nhs.uk/covid-vaccination
Contact Us
To request course details; enquire about course places; book an English, maths or ESOL initial assessment; enrol or pay for a course, call our Admin Team on 0151 934 4546/4973 or enrol now online and a member of our team will contact you to confirm your place.
Our courses are very popular at peak times and our lines can get busy.  If you can't speak to a member of the team, leave your name and number and we'll call you back as soon as possible. Or email us communitylearningservice@sefton.gov.uk