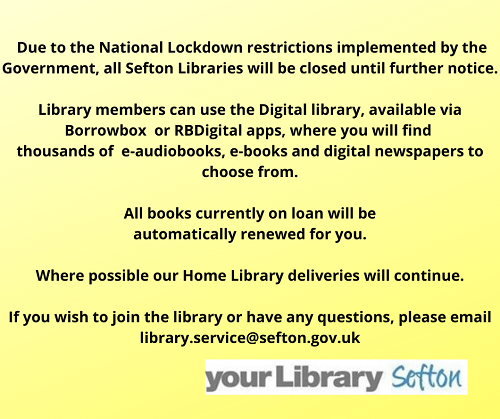 We take the safety and wellbeing of our customers and staff seriously, and we are closely following advice from the Government and Sefton Council.
Sefton Libraries will temporarily close to the public from Tuesday 5th January 2021 until Lockdown restrictions are eased.
All books, audio books and DVDs will be automatically renewed.
Library members can access the Digital Library via the Borrowbox or RBDigital apps, for more information please visit - https://www.sefton.gov.uk/schools-learning/libraries
Where possible Home Visits Service, delivering books to our most vulnerable residents, will continue. The deliveries will be carried out by volunteers and library staff, following strict social distancing measures.
If you wish to join the library to access our digital resources, or if you have any queries please contact [email protected]
Every Monday morning at 10.30am Digital Storytime, for toddlers, will be broadcast via our Facebook page.
You can keep up to date with our news via our website and social media pages;
Facebook - Sefton Libraries
Twitter - @seftonlibraries
We hope all of our customers and community keep well and look forward to welcoming you back once it is safe to re-open our buildings.
Thank you for your patience and understanding at this challenging time.
Stay safe.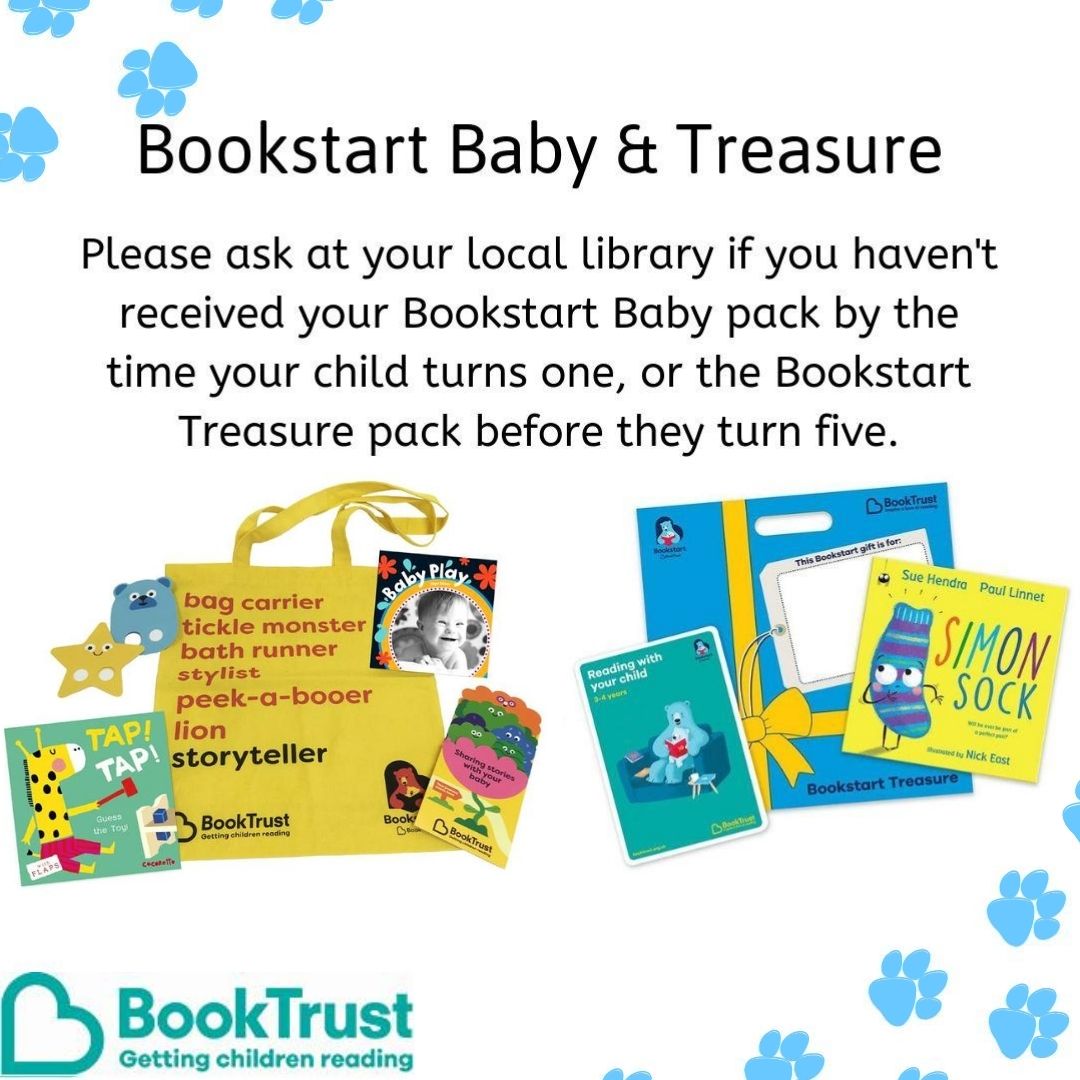 If your child has missed receiving their FREE Bookstart pack because of lockdown, please contact [email protected] and ask for a pack to be sent to your nearest library for you to collect.
The baby pack is gifted at 7-9 months, usually by your health visitor. 
The treasure pack is usually gifted when your child is 3-4 years, just prior to them going into reception.
Please don't let your child miss out!
Using your Library card and PIN numbers, you can access e-books and e-audiobooks via the Borrowbox and RBdigital apps.
You have access to free online daily newspapers and some magazines available from the UK and across the world. These can be accessed from the RBdigital app.
In response to the temporary closure of our library buildings, Ancestry can now be accessed for free from your home computer or tablet. All you need to do is log in to your library account and there is a link to take you to the Ancestry search screen.
Join us every Monday at 10:30 for our weekly virtual storytime 
Libraries understand the importance of enjoying stories together. Every Monday at 10.30am via the Sefton Libraries Facebook page, you and your toddler can enjoy watching one of our team read a pre-recorded story. We look forward to welcoming everyone back to our Libraries story and rhyme times when it is safe to do so.
For now, please enjoy our virtual Storytelling.
You can now access FREE WiFi in every Sefton Council library
In your local library