Technology Enabled Care Solutions (TECS)
Introduction to Technology Enabled Care Solutions
Modern technology can enable you to stay in your home and live as safely and independently as possible.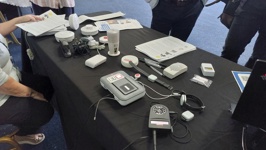 Technology Enabled Care includes many different devices, ranging from units where you press a button to connect to a monitoring centre, to systems that help your memory, remind you to take your medication or monitor your wellbeing and environment.  Technology can be used to detect personal risk, for example, it can sense if you fall and can detect dangers in your home, such as smoke, floods and gas leaks, and it can call for help if necessary.

TEC can help to put people in control of their own health, wellbeing and support. It helps to keep people safe, well and independent, and offers them and their families peace of mind.
TEC includes personalised sensors and apps. These can be used to support fitness, health, care and wellbeing for individuals and carers. Other terms used to cover TEC services include: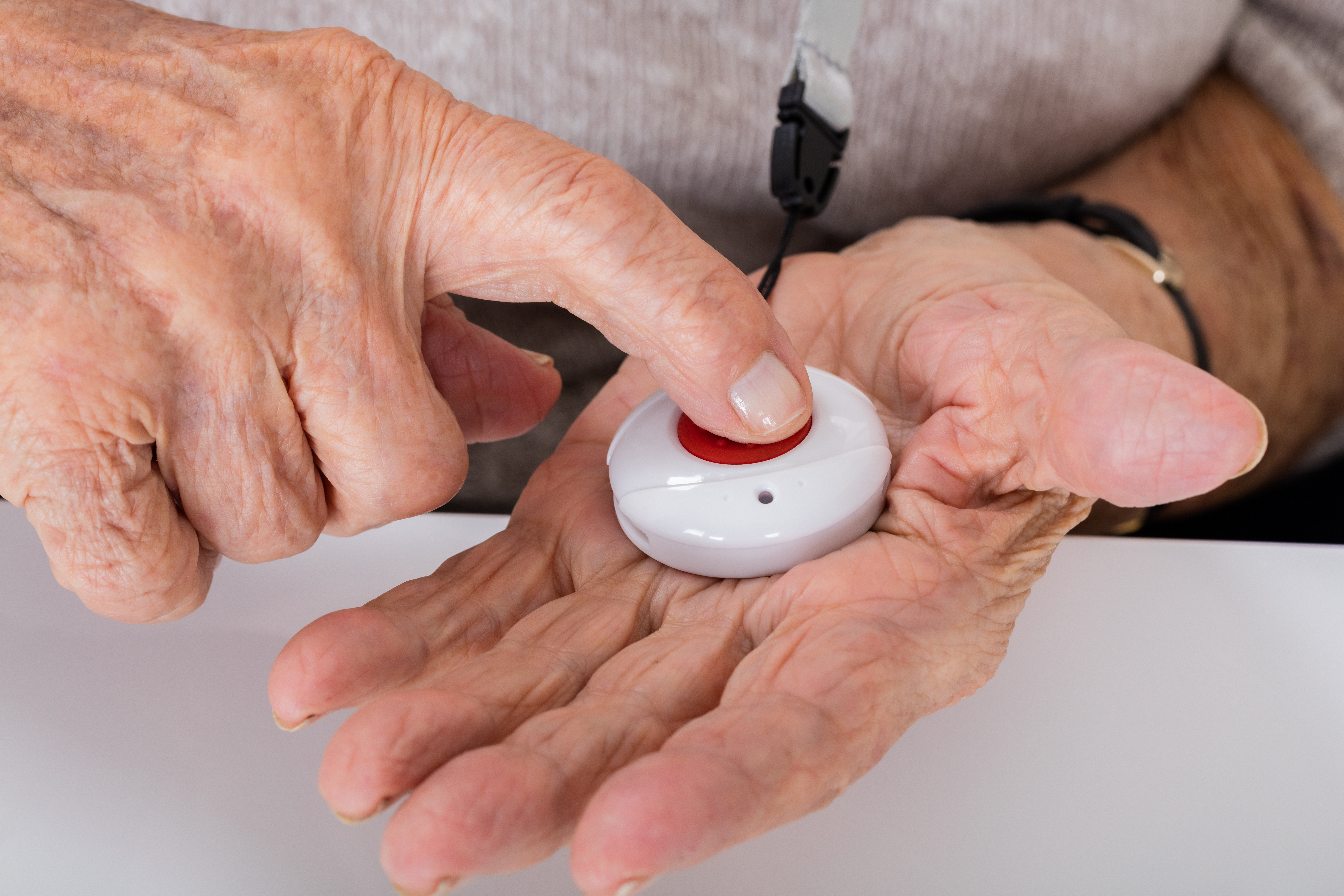 assistive technology
digital health
health IT
mHealth
eHealth
smart home technologies
artificial intelligence
internet of things 
To learn more, you can read the Digital Definitions Guidance document.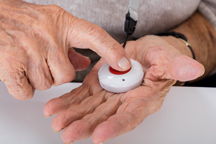 We are a local authority that is moving forward with our digital offer. We need to consider the technologies that we use, and that we have the flexibility to accommodate increasing demand, offering individuals a wider, more varied choice of aids and adaptations. People are increasingly comfortable operating in our ever-expanding digital world, and they can readily choose from a wide and rapidly expanding range and choice of TECS to assist and support them in their daily activities. TECS developments have the power to transform their worlds and ours.
Read our TECS Strategy to find out more.
How could Technology Enabled Care (TEC) assist in your day-to-day situation?
This section includes a range of technology that can support you to live independently.  Please note that not all of these items can be provided by the council's TEC team.
---
There are different ways to remind people to take their medicine. It is best to use existing systems before trying new ones. This could mean:
using the calendar on a mobile phone
using an existing smart home assistant
downloading an app which prompts you to take medication
using a multi-alarm wristwatch or clock
If these do not work, we would discuss the use of an automated pill dispenser. Alarms can be added to the box to raise alerts if medication is not taken.
If you are struggling to manage a complicated medication schedule, speak to your GP or pharmacist. They can review your medication with you. You can find out more about medication prompts at Pivotell.
Seizure activity is often complex, but certain types of seizure can be detected electronically via combinations of continuous movements, noise and, in some cases, pulse rate change. Detectors are usually used overnight under the mattress of your bed, but there are alternative options which you can wear. Alerts can be raised via a pager or a smart device.
If you have a cognitive impairment, door alarms can help to ensure your safety by notifying someone else if you go through a door. Alarms can be applied to internal or external doors and can provide reassurance for family members.
These can assess how you are managing at home by looking at your activity levels around the property over a period of time. With this information, we can support you and your carers to make informed decisions about support options to maximise independence where possible.
Just Checking uses small motion detectors to check on the movements and activity of a person. Find out more about Just Checking.
You can wear these devices alongside a community alarm pendant. They can detect a series of events such as an impact, a change of height, and acceleration. Using this information, the falls detector can raise an alert independently of the wearer to indicate that there may have been a fall.
If you have a fall, you will be able to get help more quickly. Having these devices can help you to feel more confident when walking around your home and can provide peace of mind to family members.
For overnight we may also suggest a bed sensor in addition, or instead of, a falls detector. This will raise an alert if you do not go to bed or are out of bed during the night for an unusual period of time, which might indicate a problem.
This includes smoke or flood detectors to raise alerts remotely when activated. Other solutions include panic buttons and smart doorbells.
Smart meters are the next generation of gas and electricity meters. Together with their accompanying in-home displays, smart meters will help you keep track of the energy you use in your home, and will cut out the need for meter reading.  The UK Government plans for every home and business in the UK to have a smart meter for electricity and gas. 
Smart thermostats are a new type of heating control which connect to the internet, allowing them to be accessed and adjusted remotely. They can give you much greater control over your heating from wherever you are, at any time of day. There are a range of different smart heating controls currently on the market - each works slightly differently and has different features. 
A smart plug is a device that plugs into an ordinary socket. The device itself has its own outlet, so in a sense it's like an extension. Instead of plugging your lamp into the wall, you plug it into the smart plug (which is itself plugged into the wall).
The benefit is that the smart plug can be controlled remotely, whether by using a home automation smart hub or connecting to the smart plug with the relevant mobile app. Some plugs are even programmable so that they automatically turn on or off depending on certain timers or events.
How you can get help
We want to make sure that technology-enabled care in Sefton is easy to access and that it is the first choice to help people keep their independence and lead full lives, whether at home, at work or in their local community.
Technology enabled care is provided to people in Sefton via our Telecare and Community Equipment services following a referral by a health or social care professional. Sefton Telecare Service also provide technology enabled care to private customers, as do a wide range of national and local providers.
Go to the Interactive Guide to find out how TEC can help you. 
How TEC has supported other people with their independence
How Brain in Hand can help you:
Watch how a communication app can help to prevent loneliness:
Find out more personal stories on the TSA website.
If you have any enquiries relating to TECS, please email TECSenquiries@sefton.gov.uk