Sefton supports National Safeguarding Adults Week
20 November 2023 4 min read
Residents in Sefton are being invited to learn how they can play a part in supporting people at risk as part of Safeguarding Adults Week. The awareness week runs from Monday 20th to Friday 24th November.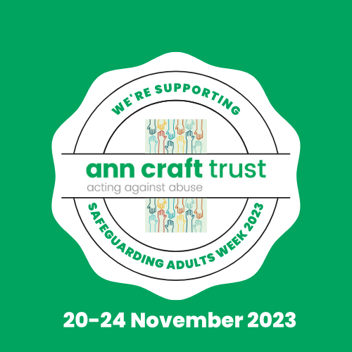 Safeguarding Adults Week is about raising awareness of safeguarding best practice and highlighting key safeguarding issues. During the week, the Safeguarding Adults Partnership Board will be sharing messages and support on their social media pages.
Meet the team
People are invited to speak to the team in person on Tuesday 21st November, where they will be located in Strand By Me on the ground floor of Bootle Strand to answer any questions. Anyone interested can drop in at any time from 11am to 2pm.
Throughout the week, the Safeguarding Adults Partnership Board will also be hosting a series of events aimed at organisations, professionals and individuals, focusing on different safeguarding themes. Events include webinars on how to lead safeguarding in an organisation, safeguarding those in a caring role and learning from experts by experience.
Full details can be found on the Board's website.
Safe from harm
Safeguarding refers to the protection of the health, wellbeing and rights of adults at risk, helping them to live safely, free from abuse and neglect. It is about people, agencies, and organisations working together to prevent and reduce the risks of abuse and neglect.
The Sefton Safeguarding Adults Partnership Board is a collection of local organisations, including Sefton Council, Cheshire and Merseyside Integrated Care Board and the Merseyside Police. The Board works together to ensure that local safeguarding arrangements are in place across Sefton and that people are supported in the best possible way when they are experiencing abuse or neglect.
Cllr Paul Cummins, Cabinet Member for Adult Social Care said: "I am very pleased that Safeguarding Adults Week is getting the support that it so richly deserves.
"We make it our priority to keep our residents safe all year round, but this week is a fantastic opportunity to highlight how we can protect others and ourselves.
"It can be hard to recognise signs of abuse or neglect and even harder to take action, but safeguarding is everyone's responsibility. We should always speak up if we see signs of abuse and neglect."
Partnership
Michelle Creed, Independent Chair for Sefton's Safeguarding Adults Partnership Board said: "By organisations working together, Sefton residents can be assured that all efforts are being made to reduce the risk of abuse, raise awareness of what is meant by abuse and deliver appropriate services to support individuals when they find themselves subject to abuse.
"We need to be vigilant and take action if we see any signs of abuse and neglect.
"Throughout Safeguarding Adults Week, we will be sharing the tools, information and support available to Sefton residents. Together, we can make a difference."
The Board has also released new marketing materials, including a booklet that explains safeguarding, business cards and posters. Anyone who would like a copy, or who would like to distribute them in their own organisation can contact SSAB@sefton.gov.uk.
For more information about the Safeguarding Adults Partnership Board, visit the Board's website. Anyone who is concerned about an adult can call Sefton Council's Adult Social Care team on 0345 140 0845.
View all news
To stay up to date on news and events in Sefton by subscribing to the My Sefton e-news bulletin. When signing up simply choose 'All news, events and updates'.
Sign up