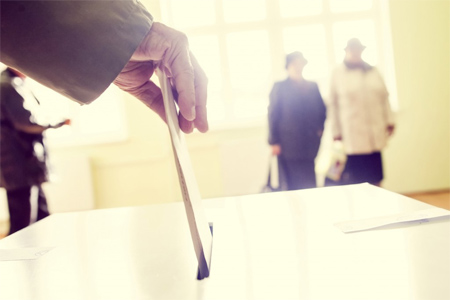 Information on registering to vote and making applications to vote by post or by proxy can be found at yourvotematters.co.uk
If you need assistance or further information, please contact Sefton Council on 0345 140 0845 or email Electoral Services at electors@sefton.gov.uk 
Sefton Borough Elections
Sefton has a Council of 66 Members or Councillors who make decisions on matters affecting the borough. The borough is divided into 22 wards and each ward is represented by 3 Councillors who are appointed for a term of 4 years.
Local Election, PCC & CAM Elections - May 6, 2021
Notice is hearby given that an election for Sefton Council, Merseyside Police Crime Commissioner, the Combined Authority Mayor (Metro Mayor) will take place on Thursday, May 6, 2021.
See below for more information.
The statement of persons nominated is as follows:
A list of agents for the 2021 local elections are as follows:
The statement of persons nominated for the Combined Authority Mayor and Police & Crime Commissioner are as follows:
Notice of Vacancy
Notice is hereby given that due to the resignation of Cllr Samantha Marshall a vacancy has arisen in the Office of Councillor for Blundellsands ward.
A by election is only triggered by local government electors requesting a by election to take place. This requires two local government electors within a principal local authority area (not just from the ward) giving notice to the Returning Officer in his capacity as proper officer for the authority
Please see below for more information.
Parliamentary General Election - December 12, 2019
A Parliamentary General Election was held on Thursday 12 December 2019.
There are three Parliamentary Constituencies in Sefton, Bootle, Sefton Central and Southport.
Voters were asked elect one of the candidates to serve as a Member of Parliament for each Constituency. The results of which are below.
---
Local Elections - May 2, 2019
Notice was given for elections of Borough Ward Councillors and a Parish Councillor (Sefton Parish), and polling took place on Thursday May 3, 2018.
Previous Parliamentary General Elections 
View the Sefton results of recent Parliamentary General Elections, the last of which was held on June 8, 2017.
Parish and Town Council Elections
There are 9 Parish and 1 Town Council in Sefton. Parish and Town Council Elections are held every four years to elect the whole of the council. 
---
Liverpool City Region Mayoral Elections
On Thursday 4 May 2017, all residents over the age of 18 years living in the Liverpool City Region were entitled to vote for the first ever Liverpool City Region Mayor.
The Liverpool City Region Combined Authority secured a Devolution Agreement with the Government which will see powers, decision making and funding being devolved to the Liverpool City Region. This includes priorities such as employment and skills, strategic housing, transport and economic development. A condition of the Devolution Agreement was to have a directly Elected Mayor for the Liverpool City Region.
Having the ability to control budgets and decisions at a local level means that they are aligned to the needs of our residents, businesses and region.
View the results of the Liverpool City Region Mayoral Elections.