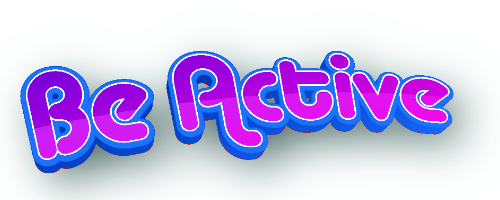 Dance Camps & Workshops

Led by our in house dance experts Rachael and Jenn. Our dance camps and workshops will give children the opportunity to learn new, choreographed dance routines from their favourite films / songs. Take part in singing activities and enjoy dance and drama based games. No discounts will be applied.
Acro Camps & Workshops
Led by our in house expert Jenn, who is an ACA level 1 coach. Come and try our new session combining dance and gymnastic skills, learning strengthening, limbering, balancing, flexibility and tumbling. No discounts will be applied.
LFC Foundation 
The LFC Foundation and Active Sefton will be delivering camps at Netherton Activity Centre and Dunes Leisure Centre. Delivered by the LFC Foundation, the camp will be for children from reception age to 14 year olds of any ability. Each day will consist of sports drills, challenges and small sided games, with prizes to be won each day. This session is booked in directly with LFC Foundation online:
https://bookings.liverpoolfc.com/foundation/courses/courses.htm?coursesSearch=search&ageFrom=&ageTo=&typeId=135&regionId=&venueId=&startDate=26%2F07%2F2023&endDate=28%2F07%2F2023
Sports & Games
For children from reception age to year 6, our days are packed with a variety of different sports and games such as dodgeball, archery, team building activities and many more. Children will be split into age specific groups and led by our enthusiastic Active Sefton Coaches who will create a happy and safe environment for your children.
Ditch Your Stabilisers
We have ten sessions of the extremely popular ditch the stabilisers course available this summer holiday; providing to be the ideal way for families to get their children riding and with a fantastic success rate, these hands-on sessions for families offer the perfect opportunity to give your children a head start with their cycling. With support, advice and guidance from our enthusiastic and knowledgeable staff, we provide you with the tools to get your children riding independently without stabilisers and achieve that real land mark moment in their lives that they'll remember for years to come. Please note this session is outside.
Swimming Crash Course
Is your child eager to learn how to swim? Book onto our 4 and 5-day swimming crash course and give your child the kickstart they need in the pool. Led by our team of swimming instructors, this course is designed for children age 4+ who have not had any swimming lessons and to give them the start they need to learn to swim. Your child must attend every day. Limited places available. No discounts will be applied. 
Swim & Splash*
New floats and background music will guarantee a whole lot of fun this Easter and we will guarantee you won't want to get out of the pool!! We can promise more splash than swimming and some really good fun at Meadows, Bootle and Dunes! No need to book just turn up on the day! 
Swimming Sessions*
Discounted swim sessions are available in all of our swimming pools as part of Be Active during allocated time slots in; Meadows, Bootle, Dunes and Crosby swimming pools. This is a discounted swimming session not swimming lessons. No need to book just turn up on the day!