What is a Duathlon? 
Duathlons are three-stage events involving a run, a cycle and another run. The Active Workforce event is made up of a 1.5km Run, 5km Cycle and another 1.5km run at Litherland Sports Park. The events are open to all abilities over 16 years, and you can sign up today via our online form with friends, family or colleagues to enjoy a fun-filled evening. Prizes will be awarded for the fastest male & female and each registered participant will receive a free t-shirt and medal. 

Join in for fun or compete for a charity of your choice!
Duathlon 2019
Well done to everyone who took part in this years' Duathlon.  A special congratulations to Andrew Boulger 22 mins 01 secs and Dawn Fairclough 24 mins 31 secs who won first male and female. 
It was great to see so much enthusiasm at the event please see below some photos from the day.  Remember we have another Duathlon scheduled for Wednesday 2nd October, if you would like to register for this or for more information please contact us on 0151 934 2079 or Active.workforce@sefton.gov.uk
Latest results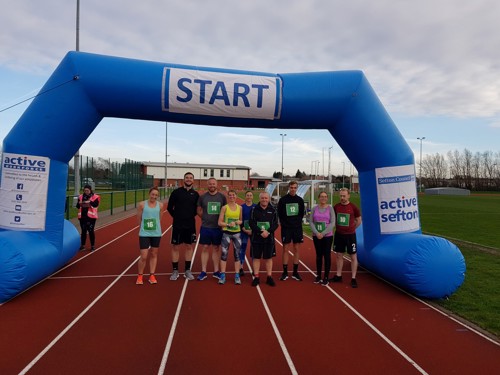 Hi Amy & Ruth,

Brilliant event yet again i really enjoyed it and both of you and all the staff who helped out were extremely supportive, organised, encouraging and made the event a great success.

Glen Williams