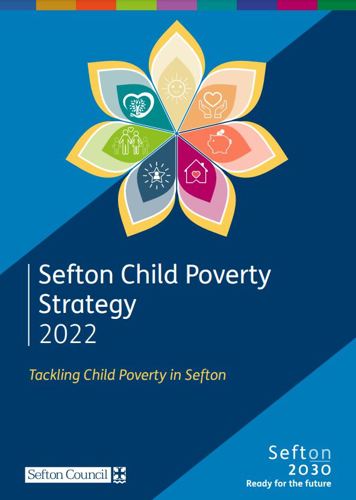 Sefton's Child Poverty Strategy explores the drivers of child poverty and its impact on children and families.
Almost 8,000 (almost one in six) under 16s in Sefton were living in poverty last year. The cost-of-living crisis has exacerbated the situation.
Launched in December 2022, Sefton's Child Poverty Strategy runs up to 2030 and sets out a blueprint for a local approach to tackling child poverty in Sefton, with actions linked to people's pockets, prospects, and places.
Through the Strategy, Sefton Council is committed to increasing opportunity in employment and education and supporting the most vulnerable members of its communities.
The Council will continue working closely with partners in the voluntary sector, health, employers, further education facilities and community groups.
At the Strategy's launch, Cllr Trish Hardy who is Cabinet Member for Communities and Housing said: "Tackling childhood poverty is key to us achieving all our priorities and should be squarely at the centre of everything we do, and this is the next step in the work we have been doing since 2015 on welfare reform and anti-poverty."
You can use this link to download the Sefton Child Poverty Strategy.