Southport is able to access up to £25m of central Government funding as part of the Town Deal Fund initiative.
The Town Deal Fund seeks local communities to determine how the money should be spent to boost growth, through innovative regeneration plans.
The Southport Town Deal Board, convened by Sefton Council, has been working to develop the investment plan and engage with local residents to ensure the benefits of the Fund reach everyone.
The Board comprises a range of industry leaders from both the public and private sectors, including some of the most prominent and successful businesses and key organisations in Southport.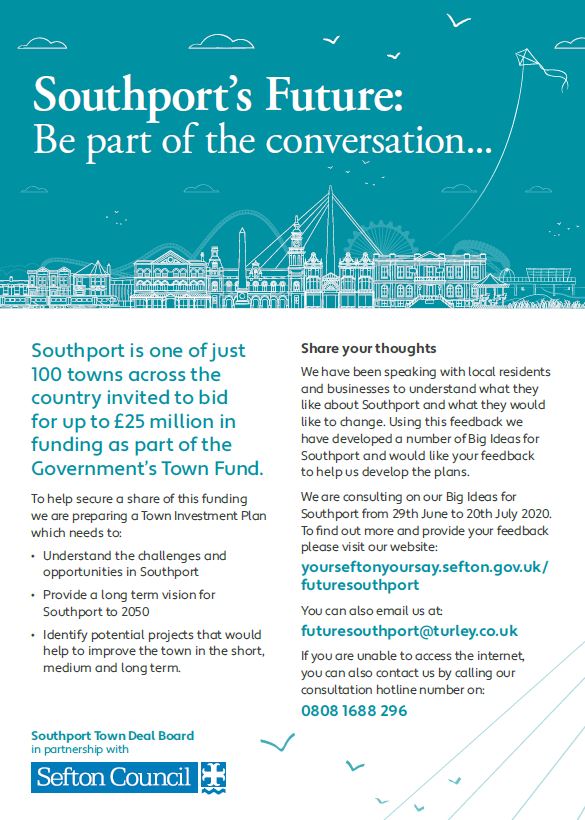 How important is the Town Deal for Southport?
Marion Atkinson, Sefton Council's Labour Cabinet Member for Regeneration and Skills, said: "We want to drive economic regeneration of Southport to deliver long-term productivity growth and a resilient economy. We want Southport to be the town our residents deserve, a thriving place for people to live and work.
"We're delighted to have a further opportunity to build on existing investment plans for Southport and work with local communities to create a better and more prosperous future for the people of Southport and deliver the Southport Development Framework.
The Southport Town Deal Board comprises people who are passionate and committed to a promising future for Southport and who have created businesses and employment across many sectors, delivered important community services, taught our children and young people, looked after our residents' healthcare needs and welcomed visitors to Southport.
We're excited to work with the Southport Town Board, our businesses and communities, to develop the Investment Plan and will engage with all communities and organisations, to ensure that the vision for Southport and the plans to achieve this, are determined by them.
Where does the town deal cover?
The Town Deal Boundary covers more than just Southport Town Centre.
It stretches from the RSPB nature reserve in Marshside to the beach at Ainsdale on Sea taking in all the full coastline, communities and neighbourhoods across that area.
It also reaches far out into the east of the town's limits to include key housing and employment sites.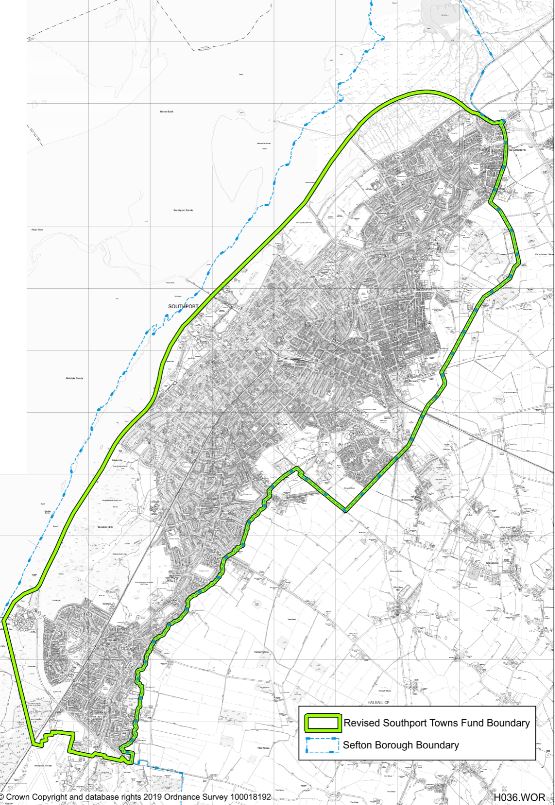 Transparency Documents