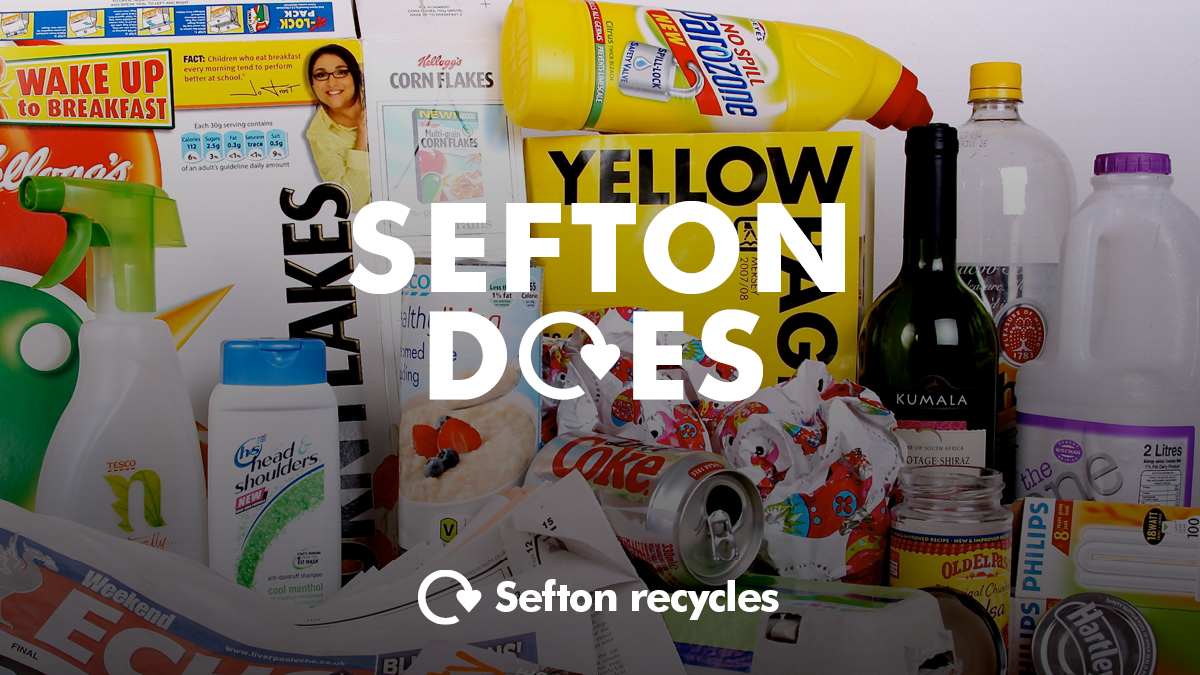 Below is a brief summary of what items should be placed in the bins and hessian sacks:
---
Please use your brown bin, or hessian sack, for:
Food and drinks Cans (including steel cans, aluminium cans, loose steel lids from bottles and jars. These should be rinsed out but not crushed.)
Cardboard (including boxes, food packaging, egg cartons, toilet/kitchen rolls and greetings cards. These should be flattened)
Mixed Glass (including all types and colours except Pyrex, drinking glasses and window glass. Jars and bottles should be rinsed, lids can be left on. Glass should not be smashed or broken.)
Newspapers and Magazines (including junk mail, office paper, envelopes, paper bags, wrapping paper, catalogues, telephone directories and Yellow Pages.)
Plastic bottles (including all plastic drinks bottles, shampoo bottles and household cleaner bottles. Bottles should be emptied and rinsed but please do not squash, you can put the tops back on.)
No plastic bags! Plastic bags can't be separated, can damage equipment and increase costs
Not sure if the item can go in your brown recycling bin? Check Recycleright: https://www.recycleright.org.uk/ 
The following items can be placed in a green wheelie bin for collection:
Grass clippings
Tree and shrub clippings
Weeds
Dead flowers
Leaves
Please DO NOT put any food waste in your green garden waste bin as food waste cannot be composted alongside our green garden waste. If food waste is put in with garden waste then the whole load will be rejected from our green waste composting site immediately.
View further details of what can be put in your Green bin.
Most items which cannot be recycled or put in your green bin, should be put in your grey bin (or in refuse sacks where sack collections are in place).
If you need to dispose of food waste please use your grey bin or refuse sack.
However, there are some items that must not be put in your grey bin or refuse sack. This includes:
Soil
Rubble
Building Materials
Liquid Waste (including oils and paints)
Hazardous Waste
Furniture
Hot ashes
Car parts
Electrical items, batteries
Fluorescent tubes/low energy light bulbs
Chemicals
Weed killer
Infectious materials
Any item that does not fit in the bin
Any item exceeding 25kg
To find out how to dispose of these items visit the Merseyside Recycling and Waste Authority website.