Sefton's coastline stretches for 22 miles and is a nature haven that offers something for everyone – and is much loved by both residents and visitors alike. It is the reason many people chose to live and work, as well as spending their leisure time, in the Borough.
Sefton Council's Green Sefton Service manages the beaches at Southport, Ainsdale and Crosby alongside partners and dedicated local volunteers, and at Formby the beach and woodlands are managed by the National Trust.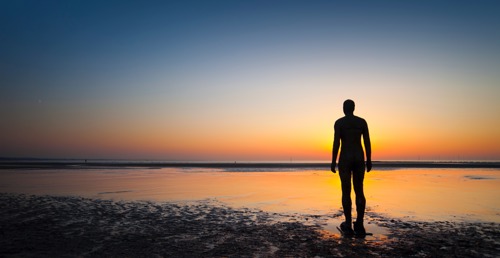 Visiting Sefton's beaches
Balancing the need to provide great visitor facilities and opportunities at the coast, with the unique environmental sensitivities, means that Sefton Council has to delicately manage its popular coastal locations.
Each spring and summer we join forces with our coastal partners to ensure local communities, and visitors from across the North West, can enjoy Sefton's coastlines safely. 
Together we aim to encourage people to take personal responsibility at the coast. Asking them to plan how they are going to get to the beach, to take all their litter home with them and to show respect and kindness to staff, the environment and fellow visitors. 
Have a look through our FAQs to ensure that you can plan ahead for your visit to the beach, leaving nothing behind but your footprints.
---
Thank you to everyone who visited the Sefton coast during the spring and summer 2021.
Environmentally sensitive
From stunning beaches to woodlands and dune systems brimming with wildlife, this unique landscape is rarer than rain forest. Sefton Council and its communities are custodians of this special place that has evolved over thousands of years, and continues to change before our eyes to this day. It is home to an incredible array of flora and fauna – from the infamous red squirrels, to the rare Natterjack Toads and sand lizards.
It is for this reason that the coast enjoys a number of high level formal protections – it is a Site of Special Scientific Interest, a Special Area of Conservation, a Special Protection Area and a RAMSAR and Natura 2000/ National Site Network site because of the range of dune habitats and rare species that can be found here. Two areas are also designated as Marine Conservation Zones.
The coastline also enjoys Site of Special Scientific Interest status because of the large number of migrating birds that use it in spring and autumn, stopping off as they head north or south – roosting birds and the need not to disturb them plays a factor in organising any events along the shoreline, as will the usual tidal and weather issues synonymous with working on any coastline.
Managing visitors along the coast
When the Coronavirus pandemic hit in 2020, an even larger number of visitors than usual descended on the coast and so a Coast Visitor Action Plan was developed.
This plan was overseen by a Cabinet Member Reference Group who allocated funding to improve facilities and services to cater for the excess visitors seen at this time. This was welcomed and seen as successful, and much of these efforts were resourced for 2021 as well.
Find out more about the Action Plan on our dedicated webpage.
The plan goes hand-in-hand with the already established work of the Sefton Coast Landscape Partnership - a long standing group of all significant land owners and partner agencies with a key interest in our coast.
Working together the group ensure that visits to the Sefton coast are safe and fun, but that any impact on coastal communities is minimised, as well as any impact of its special environment.