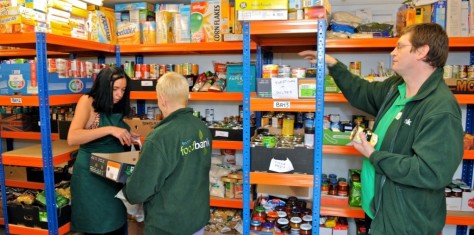 We are still collecting non-perishable food to help sustain the Sefton food banks. We are asking that you kindly support them by donating anything from the list below. You can then drop off donations into the collection boxes that are located at various collection points, listed below.

All contributions are very gratefully received, but please note that for practical reasons we are not collecting perishable or out-of-date goods.
Below are just some of the recommended items you can donate to the food banks:
Milk (UHT or powdered)
Biscuits or snack bar
Fruit Juice (carton)
Sugar (500g)
Pasta sauces
Soup
Tomatoes (tinned)
Sponge pudding (tinned)
Rice pudding (tinned)
Cereals
Instant mash potato
Tea bags/instant coffee
Tinned meat
Rice/pasta
Tinned fish
Tinned vegetables
Tinned fruit
Jam
To support the Sefton Foodbank please take your non-perishable food donation to one of the following collection points:
Bootle Town Hall - Reception
Housing Standards Reception on the second floor of Crown Buildings, Eastbank Street, Southport
For more information on the Foodbank initiative please take a look at the websites below:
Thank you for your support.